Maintaining Oral Health and Hygiene at Home
Dental hygiene is an important part of your pet's health. Did you know that dental disease can be associated with other serious health problems such as heart disease and kidney disease? "Dog breath" is not normal and could actually be a sign of an unhealthy mouth.
It is our goal to help your pet live a long, healthy life, and we know that maintaining a healthy mouth is part of that. Ask us what you can do at home to control plaque and help protect your pet from dental disease.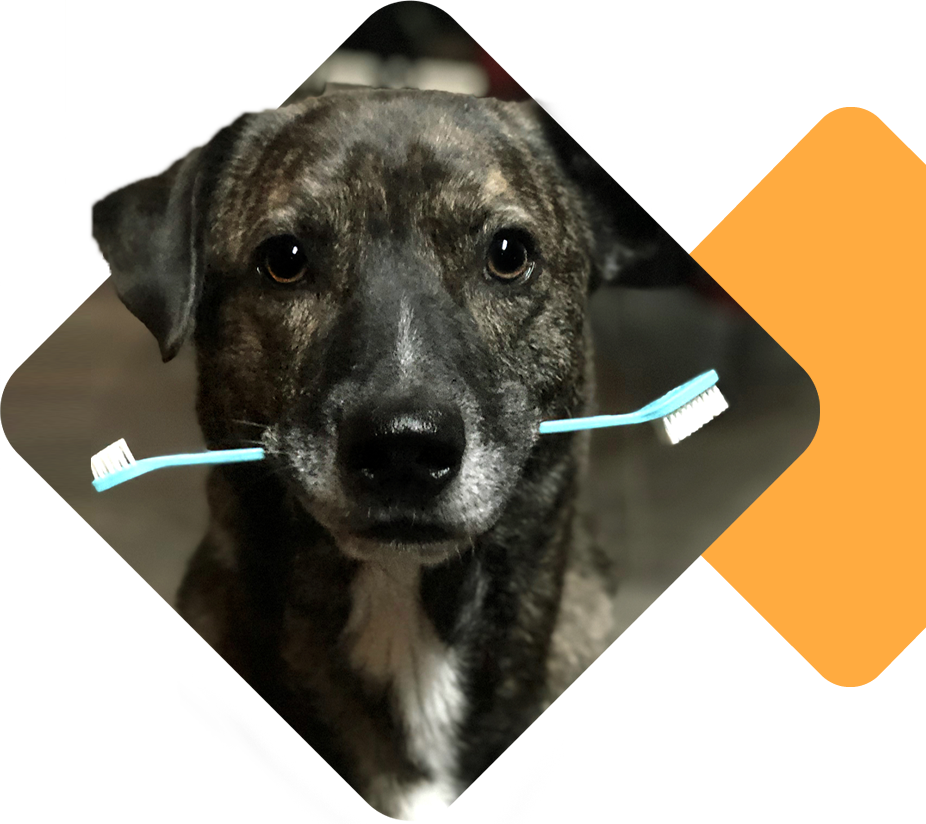 Professional Teeth Cleaning
When your pet has plaque and tartar on their teeth, the only cure is a professional teeth cleaning. Professional teeth cleanings are done under anesthesia because we can't simply ask the pets to keep their mouths opened or to sit still. Anesthesia also prevents pain when working on sore or sensitive areas of the mouth. The veterinarian will determine what types of treatment are necessary, but generally, pet teeth cleanings include:
Pre-anesthetic care such as blood tests, ECG and IV catheter placement
Dental x-rays
Antiseptic rinse, Teeth scaling and tartar removal
Removal of any loose, cracked or diseased teeth
Post-treatment antibiotics and/or pain relievers
The cleaning process can stir up a lot of bacteria that had been trapped in the tartar and below the gum line, so it is very likely that your pet will be given antibiotics to take at home. Pain relief medications are not always given after routine cleanings, but if we had to do something painful such as pull a tooth, they will be prescribed to help manage the discomfort.
Dental disease can include symptoms such as:
Bad Breath
Reddened, inflamed gums
Drooling
Discomfort while eating
Loose or missing teeth
Drop in appetite